Sweet Meadows
Sweet Meadows is located on 180 acres of pristine land in the heart of the Sunshine Coast Hinterland.
Our farm boasts panoramic views, with breathtaking sights of the ocean and hinterland. The farm features reflective dams that mirror the surrounding hills and provide a serene setting for wedding photography.
The centrepiece of our venue is a magnificent fig tree adorned with thousands of fairy lights, creating a magical atmosphere that is perfect for intimate receptions.
Our white cottage, nestled amongst the rolling hills, provides a comfortable and luxurious retreat for couples and their guests. With two bedrooms, the cottage features beautiful views of the farm and the surrounding countryside.
For the ultimate wedding ceremony, take the 'stairway to heaven,' a rustic staircase that leads up to an expansive lawned area with breathtaking ocean and hinterland views.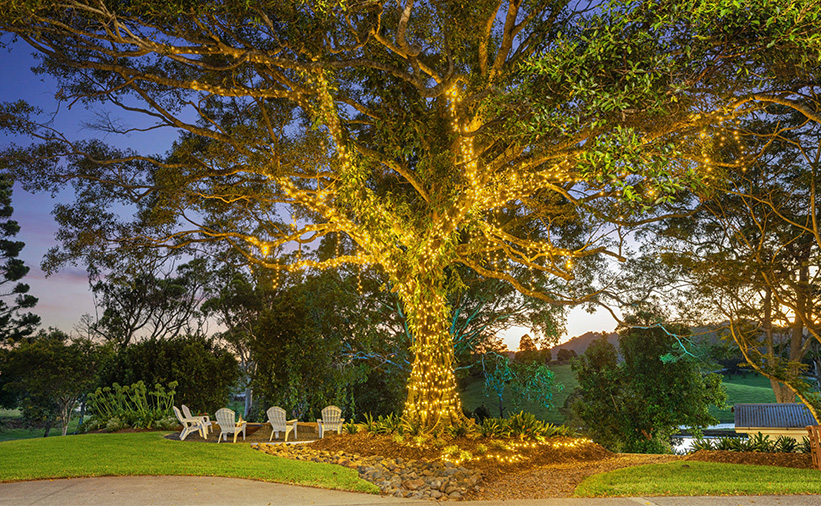 Sweet Meadows
Elopement and Wedding Packages
Short and Sweet
3 hour elopement experience with your nearest and dearest
Included:
Elopement venue hire only
Use of 2 idyllic wedding locations
Sweet Escape
Exclusive use of property for the day, offering privacy and intimacy
Included:
Ceremony & reception venue hire
Use of 2 idyllic wedding locations
Most Popular
Sweet and Swoon
A beautiful nights' stay before your special day, for you and your bridal party
Included:
Ceremony & reception venue hire + 1 night accommodation in cottage
Use of 2 idyllic wedding locations
Sweet Soiree
Wedding venue, accommodation and private chef for a sweet wedding soiree
Included:
Ceremony & reception venue hire, private chef + 1 night accommodation in cottage
Private dining for bridal party's pre wedding dinner
Wedding catering
Use of 2 idyllic wedding locations

Creating Your Love Story
The perfect venue sets the stage for a beautiful love story to unfold